Our Story
Inkuco started in Melbourne, Australia, by a woman who wanted to reconnect to the objects that play an important part in our everyday life. The concept of something as simple as ink on paper can ground you and connect you with the present moment. To begin this journey, simple, quality and functional stationery were developed to provide this connection through a tactile experience. With well designed stationery, you can realise your plans, document ideas and organise your daily life. It is also an incredibly personal item – it must connect with your values and unique aesthetic.

Inkuco was created to develop products that connect us with a simple aesthetic and quality components to provide function in our everyday. In that connection of how the product is made and where it is from, there is a greater sense of value towards the product, allowing us to appreciate the items in our everyday lives. Today, many products, including stationery, are increasingly commoditised so much so that we have lost the knowledge of how things we use daily are made and how they connect us to the people who have made them. As the world opens up again, Inkuco hopes to join us through these objects made and developed in countries worldwide.
Our Philosophies
Simple
The aesthetic of Inkuco products recognises the importance of its role in your everyday but never overcomplicates itself. Our aim is to use simple design to maximise this experience – from the brand to the product, delivery and unboxing. Every moment carefully considered. Minimalist, organised, and clean design combined with tactile, considered papers and intentional production clears the path for an experience of everyday utility and purpose. Overarching simplicity, minimalism and considered finishes throughout, from typography and colour to textures and production.
Functional
Good product design is an appropriate balance of form, function, and value. What makes us each individual also contributes to how each product is unique. Products that feel like they fit into your life and want to use each day hold value. A good notebook or planner you will reach for when you want to organise, plan or write about an aspiration. You reach for them when something good happens or even when something terrible happens. You are more likely to achieve something if it is written down. When a design is done well, it can help you achieve your goals and satisfy your needs. Not only does it do what it was made to do, but it does it well. It can be used as a part of your routine to perform a practical function. Importantly it should be inclusive and meet your needs.

To further expand the functionality of the range, the planner is bilingual, both Japanese and English, so that it helps people who read Japanese or are learning Japanese. Being in Melbourne, a multicultural perspective is always present in our lives. Whilst English will always remain as it has its roots in Melbourne, Inkuco would like to expand the range of written languages in the future. The first language is Japanese, as Japan's deep appreciation of stationery and its culture of craftsmanship inspired Inkuco.
Quality
There are many everyday items that we take for granted each day. If throwing them away seems easy, it's usually because their value is no longer recognised. Inkuco products aim to connect you with their wares in a tactile and emotional sense. By interacting with the item and using the products, you value its quality each day. You can sense the thought processes from design to the manufacturing of each component to putting it all together and presenting it to you.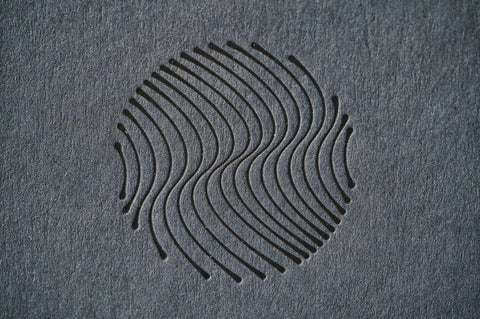 Each of the Inkuco products involves many people and businesses. Each had specific skills that contributed to the aesthetic, quality, and function. We have included all the makers of our products to ensure transparency and promote other businesses.